News
Kris Kristofferson coming to Denmark
---
This article is more than 7 years old.
Country icon playing in Copenhagen, Aarhus and Odense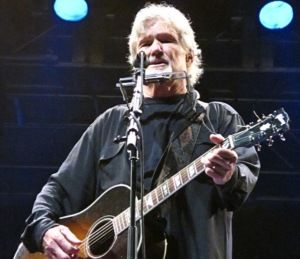 Get ready to iron your Wranglers and dust off your Tony Lama boots and Stetson hat. It's boot-scootin' boogie time.
The living country legend Kris Kristofferson will be making a hat-trick of appearances in Denmark this autumn when he puts on shows in Copenhagen, Aarhus and Odense.
One of the last two living members of iconic country group Highwaymen – along with Willie Nelson – Kristofferson is one of the most beloved singer-songwriters in music history, penning such classics as 'Me and Bobby McGee', 'Sunday Mornin' Comin' Down' and 'Help Me Make It Through the Night'.
Kristofferson will start his Danish mini-tour at Sparrekassen Fyn Arena in Odense on September 9, before moving on to Musikhuset in Aarhus the next day and finishing up at DR Koncerthuset in Copenhagen on September 13.
READ MORE: Louis CK coming to Denmark
Last of the outlaws
Kristofferson, 80 in June, holds an impressive CV that goes back to 1970 and includes over 100 film roles including 'Pat Garrett and Billy the Kid', 'Heaven's Gate', 'Convoy', 'Lone Star' and the more recent 'Blade' series.
So if you've got a soul that yearns for the like of 'outlaw singers' like Johnny Cash, Waylon Jennings and Merle Haggard, Kristofferson is probably the closest you'll get.
Ticket sales started this morning at 10:00 and prices start from 375 kroner on billetlugen.dk for the Copenhagen and Aarhus concerts and ticketmaster.dk for Odense.