General
Danish schoolchildren choosing to hold it in rather than use 'nasty toilets'
---
This article is more than 7 years old.
Jutland municipality investing money to get kids to 'go'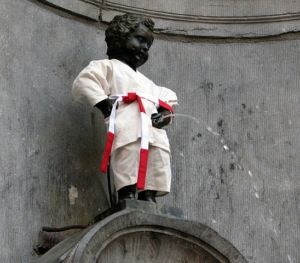 Longer school days mean that toilet facilities at schools get used more often and later into the day.
Students at schools in Esbjerg Municipality are refusing to use toilets that they think are too dirty, so the local government is investing money to clean them up.
"We have reports there are schoolchildren who walk around with a stomach ache because they do not want to use the toilet at school," Esbjerg mayor Johnny Søtrup told DR Nyheder. "This obviously cannot continue – especially when the school day is getting longer."
A messy situation all round
Students and parents reported there have been instances of faeces, urine and paper on the floor of the toilet areas. The children say they would rather suffer in silence and wait for relief until they get home.
"Pupils have complained that the toilets are disgusting and they would rather not use them," said a headteacher from one of the Esbjerg schools. "Sitting there in that condition affects their ability to concentrate."
The municipality intends to allocate 700,000 kroner to get the school toilets in better shape, but did not elaborate on how the funds would be spent.