News
Business News in Brief: Arla offers Swedish farmers historically low milk price
---
This article is more than 7 years old.
In other news, Syd Energi criticised for lying to customers and a Danish startup is moving forward in quantum technology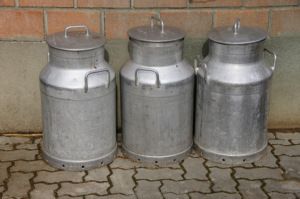 Arla offers Swedish farmers historically low milk price
Dairy giant Arla is pushing the price of a litre of milk down to historically low levels, offering Swedish farmers just 2.30 Swedish krona per litre of milk – a price unheard of since the 1980s. There is a glut of milk worldwide, and the Russian trade embargo is being felt throughout the milk industry. Exports to China have also fallen. The EU recently dropped limits on how much milk member countries can produce. Dairy farmers throughout Europe have said that they are considering shutting down.
Danish startup moving forward in quantum technology
Researchers at Quantum Photonics at the Niels Bohr Institute at the University of Copenhagen have formed a new company, Sparrow Quantum, which will produce photonic chips that can be used in quantum technology based on light instead of electronics. Quantum technology can be used for unbreakable communication and super fast computers. The photonic chips were developed by Professor Peter Lodahl and Associate Professor Søren Stobbe at the institute.
Tiger tearing up the UK high streets
The Danish retailer Tiger is one of the UK's fastest-growing businesses. Zebra, Tiger's Copenhagen-based parent company, says total sales in the UK rose by 69 percent last year as it opened 31 new stores, taking its total number of locations in Britain to nearly 80. The UK has accordingly jumped past Denmark and Italy to become the largest market for the group. Analysts believe that Tiger can be as big a success as its fellow Scandinavian chain Ikea.
Syd Energi criticised for lying to customers
The power company Syd Energi, the owner of telecommunications company Stofa, has been criticised by the Danish consumer ombudsman for lying to its customers. Syd Energi misled consumers by advertising that its prices for electricity were less expensive than those of its competitors. The claim turned out to be false. "Syd Energi marketed itself saying that they were cheaper than the competition, and that was not the case," said ombudsman Christina Toftegaard Nielsen. "Customers were misled." Syd Energi acknowledges the criticism and claims it has corrected the problem.