News
Local News in Brief: Over 100 people busted in cannabis action in Christiania
---
This article is more than 7 years old.
In other news: More Yanks in Copenhagen, Distortion in trouble for Uber link and a new square is planned in Amager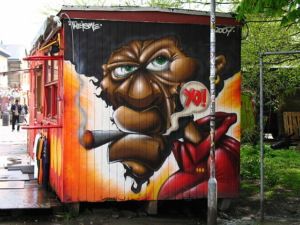 Over 100 people busted in cannabis action in Christiania
Task Force Pusher Street charged 40 drivers in and around Christiania on Monday with driving under the influence of drugs. Another motorist was charged with driving while intoxicated. Another 90 people were charged with possession of cannabis. "We hope that this action will encourage people to think twice before driving while using drugs," noted Copenhagen Police. "People typically come to Pusher Street, buy and smoke a joint, and then drive away. That is a really bad idea."
Low-priced flights drawing Americans to Copenhagen
Low-priced flights are attracting an increasing number of Americans to Copenhagen. "Denmark has moved up the list of interesting destinations for many people now that we have opened up new flight routes," Thomas Woldbye, the head of Copenhagen Airport, told Jyllands-Posten. Woldbye said that new routes from carriers like Ryanair, EasyJet, Norwegian and SAS are contributing to the boost in Yanks in the Danish capital. Over the past three years, Norwegian has added flights to several US cities and SAS has increased the frequency of its flights from the US. The number of international guests using Copenhagen Airport increased by 27 percent in the first quarter of this year.
Copenhagen MPs to punish Distortion Festival for partnership with Uber
A political majority in Copenhagen wants to pull 70,000 kroner in financial support for the street festival Distortion based on the festival's connection with the controversial ride service Uber. "It is a problem that municipal support goes to an organisation that works with Uber," Niels E Bjerrum, a Socialdemokraterne representative on Copenhagen's municipal council, told DR Nyheder. "It allows municipal tax money to indirectly promote a callous business concept like Uber." The case for dropping the support for Distortion is scheduled for the next council meeting.
Large donation for new university square in Copenhagen
The AP Møller and Chastine McKinney Møller Foundation has made a large donation to the University of Copenhagen (KU) for the construction of a new square at the university's southern campus in Amager. The square is scheduled for completion in 2018 and is intended as both a meeting place for employees and students of KU and the general public. The new square will be over 19,000 sqm and have parking for over 2,000 bicycles. The square will connect with the Amager Fælled public area.