General
Danish town attempting to break 'Smoke on the Water' record
---
This article is more than 7 years old.
Horsens school teacher hopes to gather thousands of musicians to play the iconic riff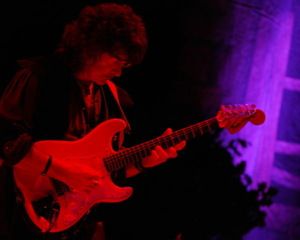 Classic rock giants Deep Purple are scheduled to play Fængslet in Horsens on Friday June 17.
There is no doubt that 'Smoke on the Water' will be part of the night's repertoire. The song's legendary guitar riff is recognised as one of rock's most iconic and has been butchered with regularity by budding guitarists since it first appeared on Deep Purple's 'Machine Head' in 1972.
Dan Ingemann Jensen, a musician and the headteacher at Sct Ibs School, now wants musicians from around Horsens to take another stab at the well-known guitar part.
A very big stab.
A whole lot of noise
On the day of the Deep Purple concert in Horsens, he wants to challenge the Guinness world record for the number of guitarists playing 'Smoke on the Water' at the same time.
In 1994, the Canadian city of Vancouver was the first to set the record, when 1,322 gathered to bang out the riff.
Over the years, several cities claimed and then lost the record until 6,346 musicians joined current Deep Purple guitarist Steve Morse in Wroclaw, Poland on 1 May 2009 to play the song.
Jensen realises that he has little hope of breaking that record, but that has not stopped him from inviting everyone to take part in the fun.
"I sent an invitation to our students, Horsens Music School and Kulisselageret and there has been a positive response," Jensen told Horsens Folkebladet.
Bring your kazoo
Jensen said that not just guitarists are welcome at the jam. Saxophonists, ukulele players, bagpipe masters and banjo pickers – any one that can play the riff on whatever they have handy is welcome. Those who want to just listen are also invited.
Jensen's potential ace-in-the-hole is that he actually owns a guitar played by Ritchie Blackmore, the Deep Purple guitarist who created the opening chords and solos on the original 'Smoke on the Water'.
READ MORE: Elvis Presley's heirs demanding that Danish Graceland changes its name
One of Jensen's friends scooped up the pieces of a guitar Blackmore smashed at an Aarhus concert in 1976. Jensen bought the busted ax from his friends and used the parts to create a hybrid, which is now part of the instrument collection at Sct Ibs School.
He will use it to lead the band on June 17.