News
Aalborg Airport setting high-flying records
---
This article is more than 7 years old.
Increased domestic traffic results in best May ever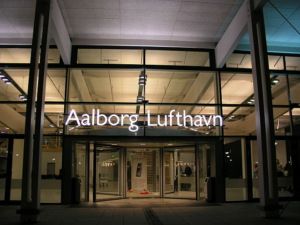 Strong growth in domestic traffic has helped make May 2016 the best May month ever in Aalborg Airport history thanks to an increase of 7.1 percent compared to May of last year.
A total of 139,848 passengers flew to and from Aalborg Airport last month, compared to 130,559 in May 2015.
Domestic traffic increased by 17.6 percent with 82,393 passengers travelling to and from Copenhagen, compared to 70,048 in May 2015.
"We have seen domestic growth for eight consecutive months, turning around a negative trend from 2014 and parts of 2015," said airport director Søren Svendsen.
READ MORE: Copenhagen Airport among Europe's fastest growing
Charter up, international down
Charter traffic also increased by 14.1 percent compared to the same month last year.
"We have just begun our peak season and are looking forward to an exciting summer season with a record number of seats being offered," said Svendsen.
There has been an expected decline at Aalborg airport of 16.1 percent in international traffic.
"Last year, Lufthansa flew to and from Aalborg twice daily while it now only flies once a week," Svendsen said.