News
Suspected serial arsonist charged in Odense
---
This article is more than 7 years old.
Local man fingered for setting 14 fires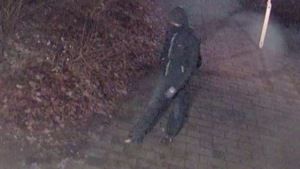 A 41-year-old arsonist has been charged with setting 14 fires in and around Odense. Police on Funen have now charged the serial firebug with setting a fire at a local scout meeting place on 31 August 2015, bringing the total of fires that he is accused of setting to 14.
The scout building is located next to a restaurant that was torched on 20 June 2015, but that blaze has not yet been pinned on the accused arsonist.
"Investigating the cause of fires is difficult, of course, because the blaze destroys much of the evidence," Henrik Justesen, a deputy police inspector from Funen Police, told DR Nyheder.
"We have not found enough evidence to charge the 41-year-old for the fire at Restaurant Carl Lund."
Uncooperative
The suspected arsonist, who has been in custody since February, has only admitted to having stared a fire at Dalum Idrætsforening in December 2015. He has otherwise refuse to speak to the police, who expect that their investigation will continue until August.
Along with arson, the man has been charged with one count of indecent exposure.