News
University of Copenhagen's English-language news service to close
---
This article is more than 7 years old.
University Post a victim of governmental cuts despite having more readers than its Danish equivalent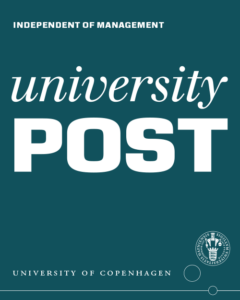 The University Post, the English-language online news service aimed at the thousands of international students who attend the University of Copenhagen, will close this summer, a source close to the proceedings confirmed to the Copenhagen Post today.
READ MORE: University faces building cost legacy
The same government cuts responsible for the omission of language courses such as ancient Greek and Sanskrit, which are a requisite of bringing the university into line with other publicly-funded institutions making savings, are to blame.
READ MORE: Corridors of Silence: University by name, but the voice of criticism is universally quiet
A tight ship but still sunk
The online English-language University Post has a far wider readership and minimal costs compared to the Danish-language equivalent, Uniavisen.dk, which has a print edition.
READ MORE: University of Copenhagen cutting 500 jobs
In fact, UniversityPost.dk only had one member of staff on a full-time salary: the editor, Mike Young.
READ MORE: University rankings editor: Cuts threaten Denmark's strong performance