News
SAS strike continues
---
This article is more than 7 years old.
Negotiations with Swedish pilots broke down overnight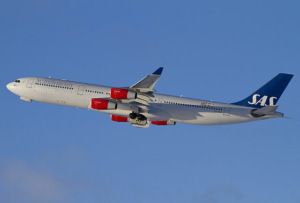 About 400 Swedish pilots for SAS remain on strike, causing the cancellation of many flights.
Over 200 flights will be grounded today. Some 400 flights and 50,000 passengers have been affected thus far. Over 3,000 of those passengers had flights to or from Denmark.
"We urge all passengers to continually review the progress on our website or social media so they can have updated information before they arrive at the airport," SAS said in a statement.
Domestic routes affected
The strike is affecting mostly regional and European routes, meaning that flights to Asia and the United States remain mostly unaffected by the walkout.
Negotiations between the Swedish pilots and SAS have been ongoing since April. Norwegian pilots reached an agreement with SAS last Friday. SAS said that it  offered Swedish pilots the same deal as the Norwegian pilots, but it was turned down.
"It is deeply regrettable that our passengers have been affected by this conflict," says Karin Nyman, the communications head at SAS.
"We have tried to accommodate the pilots' association and offered them a deal in line with the one that Norwegian pilots have accepted. Our top priority now is to take care of the passengers affected by the strike."
READ MORE: Swedish SAS pilots inching closer to striking
SAS signed a two-year agreement with its Danish pilots last year.