News
New app points the way to hundreds of Danish camping spots
---
This article is more than 7 years old.
Spending a holiday under the stars just got a lot easier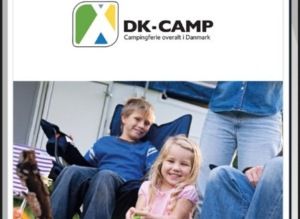 A new free app from Denmark's biggest camping chain, DK-Camp, will help Danes and tourists access holiday camping experiences in 300 camping areas across the nation.
The app reveals where the closest camping site is located and enables users to read reviews, see videos and access relevant news.
"The new app makes it easy for our guests to go on camping holidays at our sites," said Torben Frydenlund Rasmussen, the head of DK-Camp.
"We know that more and more people look online when planning a vacation. Our new app is a particularly good media for guests who have already gone on holiday and are looking to quickly find up-to-date information about camping sites and holiday experiences."
READ MORE: New app to help answer expat questions
English version pending
The app, which can be downloaded from Google Play and App Store, will be marketed in a nationwide campaign this month.
More information can be found at dk-camp.dk. DK-Camp has confirmed to the Copenhagen Post that an English-language version of the app will be launched within the next two weeks.