News
Rejected asylum-seekers disappearing
---
This article is more than 7 years old.
Authorities not sure if missing deportees have gone home or are living underground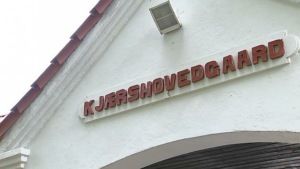 The authorities are trying to determine if 49 asylum-seekers who were denied the opportunity to stay in Denmark have actually returned to their home countries or simply disappeared into the Danish countryside.
The missing asylum-seekers disappeared from a Danish deportation centre before the authorities had the chance to send them home.
On paper, 84 male asylum-seekers should have been sent home from the Kærshovedgård deportation centre in Ikast in central Jutland. Only 35 of the men are actually at the centre, leaving 49 who have either never appeared or disappeared.
Nobody wants to leave
The residents at Kærshovedgård are encouraged by the authorities and police to return to their home countries. Since the centre was established, only one occupant has said he wants to leave Denmark.
Richard Østerlund la Cour, the head of the immigration centre in north Zealand, which also houses rejected asylum-seekers, told Information newspaper that a "large percentage" of rejected asylum-seekers simply disappear.
Life underground
Michala Clante Bendixen, the chairwoman of the organisation Refugees Welcome, said it was impossible to determine how many rejected asylum-seekers disappear.
She said there could be "anything between 5,000 and 50,000" people living paperless in Denmark. She said she has met several people who have lived underground in Denmark for over ten years.