News
Herning's lowering of the flag leaves Holger in tears
---
This article is more than 7 years old.
Flag laws make it too expensive to keep national banner waving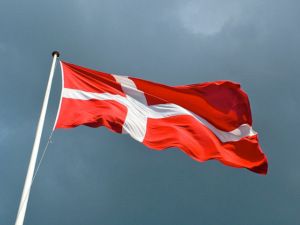 Holger the Dane is not happy. For generations, he has been guarding over a country in which the Dannebrog has flown every single day, from sunrise to sunset, without fail across the land. A mainstay of the average Dane's day, it is forbidden to fly it at night.
But not for much longer in Herning in Jutland. The local municipality, in a bid to make cuts, will be lowering the Dannebrog at the end of the working day, not as night falls – a move that will save it an estimated 200,000 kroner per year.
READ MORE: National flag's dubious origins as a banner from heaven
"We need to save money in areas like this, which are kind of like whipped cream on the cake compared to the core areas," a Herning deputy mayor, Dennis Flydtkjær, told DR Nyheder.
Flydtkjær said he realises that the flag evokes strong emotions, but when the choice is between spending money on caring for the elderly and children or waving the flag, he thinks the decision is the right one.
The Dannebrog will still be flown from sunrise until sunset on the usual Danish flag days.