News
Lego donates 600 million kroner to new children's hospital in Copenhagen
---
This article is more than 7 years old.
Facility promise world class treatment for children and families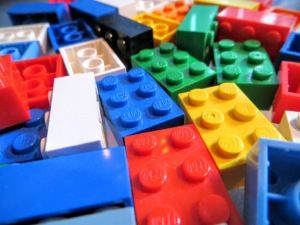 A new building at Copenhagen's Rigshospitalet will provide a 'world class' facility for children, young people, women in labour and their families.
Right now, treatment for children and families is spread over nine separate buildings – something the new facility aims to change.
Lego has donated 600 million kroner to the project, while Region Hovedstaden – the Capital Region – has kicked in 1.4 billion kroner.
"The goal is that this new hospital building for children, young people and women giving birth will be part of shifting the entire Danish healthcare in a whole new direction, where patient care is much more than diagnosing diseases and handing out medicine," said Sophie Hæstorp Andersen, the regional chairman of Region Hovestden.
As normal as possible
The goal of the new building is that the treatment of children and parents will involve as little moving about as possible. Specialists will come to the patients and the family, instead of the other way around. The construction of the new building is designed so that families can remain together as much as possible.
"It is crucial that children and their families feel comfortable during a course of treatment and can have the best possible quality of life," said Ole Kirk Fund chairman Kjeld Kirk Kristiansen.
"There must be room for the family to have fun together and take a break from their concerns. In other words, have as normal a life as possible."
Read more: Mother and child take deadly leap from window at Copenhagen's Rigshospitalet
Each year, approximately 37,000 children, adolescents and pregnant women and their families come into contact with treatment at Rigshospitalet. The new children's hospital is scheduled for completion in 2023.