News
Dane meets grisly end in Colombia
---
This article is more than 7 years old.
He was shot at close range – though it is unknown if the murder was drug related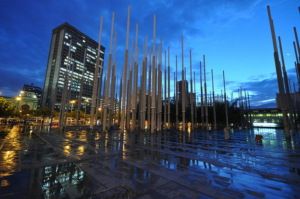 A 41-year-old Danish freelance journalist met with an unfortunate end in the Colombian city of Medellín while on holiday last Thursday.
Tomas Willemoes, described by those who knew him as a committed family man, was walking home after having purchased groceries when he was shot at close range a few blocks away from Parque Lleras, the city's central square popular with tourists.
Police have yet to identified the killer or the motive, reports BT.
Escobar territory
This is the third killing of a foreigner in Medellín in the last two weeks.
Another grisly statistic, Willemoes's murder is a sad testament to the fact that murder rates in the city have skyrocketed in recent months – in June, rates rose by 27 percent, while in May, the statistics were closer to an 80 percent increase.
Medellín, Pablo Escobar's city has, since the 1980s, been a main centre for the production of cocaine in South America.
It is unknown if the killing was drug related, though Willimoes's father has insisted his son was not involved in the narcotic trade.