News
Danish telecom powerhouse TDC sells Swedish subsidiary for 2.3 billion kroner
---
This article is more than 7 years old.
Part of the sale proceeds will go towards strengthening TDC activities in Denmark and Norway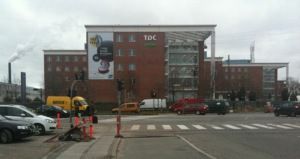 TDC has announced that it has sold its Swedish subsidiary to the Swedish telecom company, Tele2, for a reported 2.3 billion kroner.
The Danish company expects to earn 800 million kroner from the deal after taxes, reports BT.
Tele2 will take over all of TDC's Swedish customers and telecommunications infrastructure.
Good long-term owner
"With this sale, we have found a good long-term owner who has the potential to achieve synergy and therefore invest in the further development of the company,"  said TDC head Pernille Erenbjerg.
Swedish customers have nothing to worry about, however – their contracts will remain unchanged and it will not be immediately obvious that they've switched providers.
"It was important for us to land a deal with Tele2, so that customers could continue their existing contracts," said Erenbjerg.