News
Nordea may be short over 60 billion kroner in capital
---
This article is more than 7 years old.
Bank seriously underestimated risk on loans to business customers.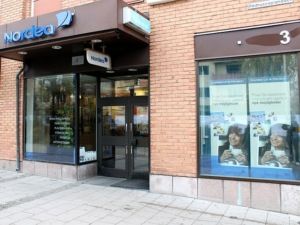 Nordea has underestimated the amount risk in its corporate lending to the tune of some 30 – 60 billion kroner, according to a report in a Swedish newspaper.
The newspaper Svenska Dagbladet reported that it uncovered the shortfall in a memo from Finansinspektion, the Swedish equivalent of Danish financial watchdogs Finanstilsynet (FSA).
According to the report, the note suggests that if Nordea deliberately underestimated the risk in its lending, there could be a major scandal brewing. By underestimating the risk on its loans, Nordea will have been able to reduce the capital they are required to have available as security.
Deliberate?
The report in the Swedish paper said that Nordea's estimate of risk to its business customers was far below what it has been historically, rising suspicions of deliberate manipulation. The memo allegedly shows that Nordea may be forced to increase its capital by 30-60 billion kroner to meet regulatory requirements.
READ MORE: Nordea posts record profits
Neither Nordea nor the FSA would comment on the memo, citing confidentiality, but a Nordea spokes person did say that the bank had more than enough capital onhand.