News
Fewer Danish adults taking vocational education
---
This article is more than 7 years old.
Tougher grade requirements keeping potential students out of the trades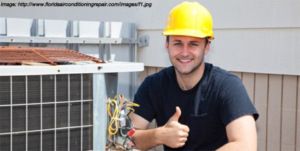 The number of adults who are admitted to Denmark's vocational schools is decreasing.
In the first eight months since reforms to the system went into place in August 2015, just 13,700 people over 25-years-old applied for a spot in the new vocational training for adults program (EUV).
In the years before the reforms, about 20,000 adults applied for vocational education annually, according to figures compiled by Danmarks Evalueringsinstitut (EVA), which has been studying education reform since it started.
Can't make the grade
One of the main reasons that fewer adults are applying is that they cannot meet the grade requirements of an 02 in mathematics and Danish put in place by the reforms.
"It is obvious that the entry requirements are causing the decrease," Michael Andersen, chief consultant at EVA, told Ugebrevet A4.
"There is a group of adults and youths who cannot get in."
Andersen recommended that vocational schools and adult education centres work closely together to offer adult education in Danish and mathematics to help unskilled workers who do not have the qualifying scores improve their grades.
Shortages pending
Søren Heisel from the trade union 3F said it was "a disaster" that enrollment was dropping at vocational schools.
"We will face massive shortages in skilled workers by 2025," said Heisel.
"At the same time, their will be a shortage of jobs for over 100,000 unskilled workers."
READ MORE: Criticism of vocational school revamp abounds
Although there are still some months left in the EVA evaluation period, Andersen said that he doubts the number of adult seeking vocational education will approach pre-reform levels.