News
Danish luxury hotel recognised as Europe's best
---
This article is more than 7 years old.
Kurhotel Skodsberg near Copenhagen named best wellness spa for 2016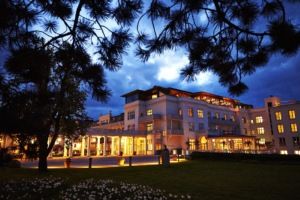 Danish restaurants are becoming accustomed to winning awards and stars from international tastemakers, and now a Danish hotel has joined those elite ranks.
The Kurhotel Skodsborg was named the Best Luxury Wellness Spa in Europe by the internationally recognised World Luxury Hotel Awards. The organisation has presented awards to the world's leading luxury hotels and spas since 2007. All of the groups awards are based on the assessments of the guests of the hotel over some 50 categories with an emphasis on innovation, quality and service.
No time to rest
Guests of the Kurhotel Skodsborg, located just 20 minutes from downtown Copenhagen in north Zealand, were obviously impressed.
"We are delighted and very proud to be honoured with this prestigious award," said Mai Kappenberger, the managing director of Kurhotel Skodsborg.
"But we can not rest on our laurels; our guests expect us to be at a level that can compete with the best international spas, which means that we must continue to develop and improve."
READ MORE: Copenhagen hotel brunch hailed as one of the world's best
Kappenberger and Henrik Andersen, the hotel's spa and fitness director, accepted the award for the Kurhotel Skodsborg at a banquet in Switzerland last weekend.