News
Storm washes out Sankt Hans festivities
---
This article is more than 7 years old.
It's hard to burn witches during biblical downpours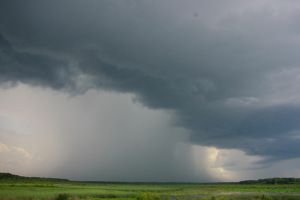 Torrential rain put a wet damper on many traditional Sankt Hans bonfires and other festivities throughout Denmark last night.
The southeastern part of the country and the island Ærø were particularly affected by torrential rain and thunder and lightning strikes. 'Torrential rain' is defined as when there is more than 15 mm of rain over a 30 minute period.
It was wet … very wet
The storm made its way across the country, dumping heavy rain and leaving flooded roads and downed trees in its wake.
Reports from Ærø said that 18 mm of rain fell in a five minute period and that 29.2 mm poured down in just 10 minutes.
Many other areas, including the capital region, got over 50 mm of rain while the storm was active.
The highest amount of rainfall – 72.6 mm – was measured in Køge.