News
Stephen Kinnock withdraws from British Labour Party post
---
This article is more than 7 years old.
Former Danish PM Helle Thorning-Schmidt's husband is the latest in a series of Labour members bailing out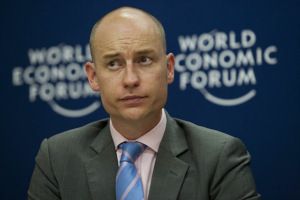 Stephen Kinnock, the husband of former Danish prime minister Helle Thorning-Schmidt, has resigned from his post as parliamentary private secretary to Labour shadow minister Angela Eagle.
Kinnock's job was to serve Labour's 'shadow government', the opposition cabinet.
A loss of faith
He becomes the latest in a line of British Labour Party members to leave in the wake of Brexit. Kinnock's letter to Labour party head Jeremy Corbyn starts off cordially, stating that he had the "deepest respect" for Corbyn's long service to the party. But then the gloves come off.
"In light of the extremely disappointing outcome of the referendum caused, in part, by the half-hearted lacklustre role you played in the campaign, I have come to the conclusion that you are no longer able to lead our party," wrote Kinnock.
Not enough experience
Kinnock contends that he believes Corbyn does not have the "necessary skills or experience" to lead the party or Britain in the upcoming complex negotiations in the wake of the Brexit vote.
READ MORE: PM now married to MP as Kinnock wins seat in UK election
Kinnock has only been a member of the British parliament since last May.
As the representative of the Welsh constituency of Aberavon, he has ever since been fighting for the survival of the Port Talbot steelworks, and it is believed that the Brexit vote has seriously jeopardised its chances and up to 15,000 jobs.
He is rated ninth favourite to become the new leader of the party by British bookmakers at odds of up to 25/1.