General
Doctor at Copenhagen's largest hospital found guilty of theft
---
This article is more than 7 years old.
Three months in jail for 63-year-old doctor who used hospital money to buy artwork and designer lamps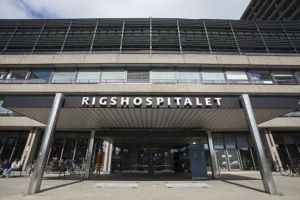 A former doctor at Copenhagen's Rigshospitalet has been found guilty of using hospital funds to buy a painting and two lamps using hospital money.
He was sentenced to three months in prison at Copenhagen City Court on Thursday. In addition, he is required to pay 27,000 kroner back to his former employer.
Although the painting and lamps were allegedly meant for the doctor's office at the hospital, the doctor admitted he actually had them in his home. He pleaded not guilty, saying he purchased the items with his own money.
Wrong wall
In 2010, the doctor ordered 'Olivenbäume in der Provence' by the Swiss artist Fred Baumann, a painting worth 15,000 kroner. Rigshospitalet put up the money for the purchase, believing it was intended for his office. The picture instead wound up adorning a wall in his private home.
READ MORE: Another heart doctor charged with fraud
The cardiologist continued his medical career at another hospital outside of the city after being fired by Rigshospitalet and reported to the police. He declined speaking to the press beyond saying that he was considering an appeal.