News
Danish desire to leave EU nosedives after Brexit
---
This article is more than 7 years old.
Polls before and after the Brexit vote show two very different outcomes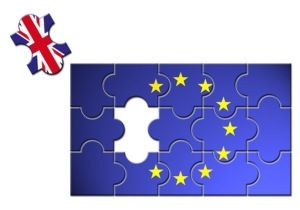 The number of Danes wanting to quit the EU dropped significantly in the wake of the UK's vote to leave.
Two separate Voxmeter polls done for Ritzau – one taken a week before the Brexit vote and one taken a week after – revealed that Danish feet got a little bit colder in the wake of the surprising results from the British electorate.
Before Brexit, 40 percent of Danish voters wanted a referendum on Denmark leaving the EU. After Brexit, only 32 percent of those polled wanted a referendum.
Before and after
Before the vote in the UK was just under 60 percent Danes  wanted to remain in the EU. That number jumped to almost 70 percent post-Brexit, while the number of Danes saying that they wanted to leave the EU fell from 22.4 to 18.2 percent.
Professor Derek Beach from Aarhus University is one of the leading researchers into the Danish attitude on the EU. He said the British vote made the concept of leaving more "real" for Danes.
"Danes see a country that they are very familiar with make that choice and they think 'We shouldn't do that' because we are generally happy where we are," Beach told DR Nyheder.
Better than nothing
Dansk Folkeparti EU spokesperson Danish People's Party EU spokesman Kenneth Kristensen Berth, thinks that Danish voters have been intimidated by the bad publicity about what has occurred in the UK since voters there decided to opt out of the EU.
"Since the British voted to leave, bureaucrats in Brussels have tried to make it sound like Britain mays as sail out into the Atlantic and sink as a new Atlantis," said Berth.
READ MORE: Number of Brits seeking Danish and Swedish citizenship has risen since Brexit
Venstre EU spokesperson, Jan Jørgensen thinks his DF counterpart is missing the point.
"It shows that when you can see what the consequences are to leave the EU, then the support for staying becomes greater," he said. "It is not because people think the EU is perfect. We certainly don't."