News
Business News in Brief: Copenhagen Stock Exchange has record-setting June
---
This article is more than 7 years old.
In other news, Netto calls it a day in the UK and travel agency bankruptcy leaves holiday goers scrambling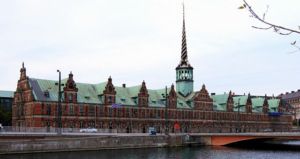 Copenhagen Stock Exchange has record-setting June
The Copenhagen Stock Exchange (CSE) traded for an average of 6.3 billion kroner daily in June, a record for the month. The previous record had been 5.2 billion kroner daily set last June. The DONG Energy IPO at the start of the month and the Brexit vote were principal drivers of the uptick in June. The daily trading average over the past twelve months has been 5.5 million kroner.
Netto Brexits
Discount supermarket chain Netto is leaving the British market and ending its joint venture with British retailer Sainsbury's. The company cited a lack of attractive store locations as a reason for closing it's 16 British locations. "The scale of the business has been a challenge, and therefore we have together with Sainsbury's decided to end our joint venture," said Per Bank, managing director of Netto owner Dansk Supermarked.
Danish travel agency files for bankruptcy; holidays in jeopardy
The Danish travel agency Hansens Rejser has filed for bankruptcy. Emails sent to customers said that the company's bank had dropped them and that they were stopping business, leaving the holidays of 658 customers in limbo. The company arranges hotels and attractions for travellers on car trips around Europe. Jens Pontoppidan, a lawyer investigating the case said he had "no idea" if customers would be able to take their prepaid trips.
Novo Nordisk expanding insulin plant
Novo Nordisk is investing 400 million kroner in a 500 square meter extension of the world's largest insulin production plant in Kalundborg. The site currently covers an area of just over one million square metres and is home to 3,400 employees. The plant produces 50 percent of the world's insulin and other products. The extension is expected to be completed at the end of 2018.
Chr. Hansen counting on Chinese market
The food culture and enzymes division of Danish food ingredients maker Chr. Hansen is growing, thanks in part to demand for yoghurt in China. Although the company's earnings were less than expected in the third quarter, company executives are counting on demand for yoghurt in China and other Asian markets like Thailand, Vietnam and Indonesia to eventually turn things around.