News
Doctor alarmed by numbers on avoidable stomach medication
---
This article is more than 7 years old.
GPs over-prescribing treatment for ulcers that leaves patients vulnerable to intestinal infections like salmonella and clostridium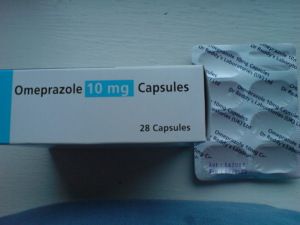 A leading doctor is deeply worried that the number of Danes taking medication to neutralise their stomach acid has almost doubled since 2000, reports DR.
According to medstat.dk, the Sundhedsstyrelsens database, 596,294 people were treated in 2015 – up from 301,876 in 2015.
Peter Bytzer, the head doctor at Sjællands Universitetshospital, warns the medicine greatly increases the risk of intestinal infections and that it should only be prescribed as a last resort.
Risk of intestinal infections
Normally prescribed to those with stomach ulcers, medicines such as pantoprazole and omeprazole are increasingly being prescribed by GPs to patients with heartburn and other stomach issues.
Bytzer told DR it was both "startling and worrying" that a ninth of the population was being treated as patients will quickly develop a dependency.
"When you are on chronic ulcer medication, there is less gastric acid in the stomach, which makes you more prone to intestinal infections like salmonella and clostridium [which causes botulism]," he warned.