News
PJ Harvey to perform in Denmark again this autumn
---
This article is more than 7 years old.
Tickets for her concert go on sale on Thursday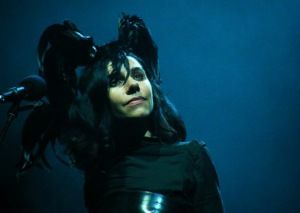 After her mesmerising performance at the Roskilde Festival, the British singer and musician PJ Harvey has announced she will return to Denmark this autumn to give another concert.
Harvey will perform at Falconer Salen in Frederiksberg on October 10.
Tickets will go on sale on July 14 at 10:00 at billetlugen.dk and will cost between 530 to 630 kroner.
READ MORE: Roskilde Festival: Wonderful, wild and just a little bit wet
New album
Polly Jean Harvey started her musical career in 1988 as a vocalist, guitarist, and saxophone player.
In 1991, she formed PJ Harvey Trio and began her professional career.
In April this year, the feminist rock singer released her ninth album 'The hope six demolition project', which she will promote in Denmark as part of her international tour.