News
Bird colonies thriving on Peberholm
---
This article is more than 7 years old.
The artificial island is becoming a feathery haven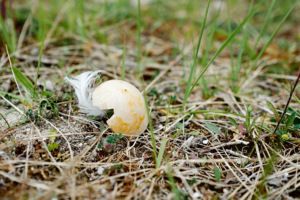 Bird colonies on Peberholm are thriving and a number of new birds have moved to the little artificial island.
The island, which was created as part of the Øresund Bridge, has become a bird and plant sanctuary bereft of any human contact.
"The Kentish plover and the Mediterranean gull, both very rare, are breeding this year for the first time on Peberholm," said Hans Ohrt, an environmental consultant with the Øresund Bridge Consortium.
READ MORE: Mallard ducks on Funen infected with bird flu
Cormorant culling
Other birds to call the island home includes the herring gull, glaucous gull, Eurasian curlew, greylag geese and barnacle geese, while the cormorant colony has moved away from the island – probably due to the nature authority's ongoing efforts to cull its population.
And it's not just the feathery specimens that are being attracted to the island. A new moth, the cinnabar moth, has also made its way to the island and can be seen on the island's southern part in particular.