News
Danish delegation: Olympic Village in a shambles
---
This article is more than 7 years old.
Danes been forced to hire private cleaning company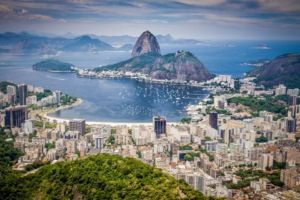 Less than two days remain before the 2016 Olympic Games officially begin with the opening ceremony on Friday night in Rio (coverage from 12:55 am on Saturday on TV2), but not all the accommodation facilities for the sportspeople have been completely finished.
The Danish delegation has encountered problems with the water supply, electricity and dysfunctional toilets.
Morten Rodtwitt, one of the leaders of the Danish team, said they even had to hire a private cleaning company for the apartments.
READ MORE: Denmark's only Olympic fencer … is a Brit
All are affected
"The situation is not optimal and there's no reason to hide it," Rodtwitt told DR.
"There are many shortcomings and a lot of work still needs to be done. However, this problem not only affects the Danish team but all the nations staying in the Olympic Village."
Rodtwitt said he remains "cautiously optimistic" that the organisers will manage to get things done in time and encourages the sportspeople to focus on their sporting performance.
READ MORE: Rio 2016: Ambitious Danes aiming for double-digit medal haul
Focus on the competitions
"I cannot guarantee there will be no challenges when they arrive," Rodtwitt noted.
"But we are currently doing everything in our power to ensure the sportspeople are not affected by [the mess] and can fully concentrate on what this is all about: the competitions."
The majority of the Danish Olympic team will be staying in the Olympic Village in the Rio suburb of Barra de Tijuca, where they will share their accommodations with the Swedes.
Kayakers, rowers and sailors will, for logistical reasons, stay near their competition sites.