News
New insulin product reflects well on Novo Nordisk financial results
---
This article is more than 7 years old.
Turnover is up 5 percent over the first six months of 2016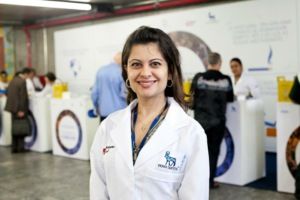 Thanks in part to its new insulin product Tresiba, the Danish biotech giant Novo Nordisk has unveiled solid half-year financial results.
The company's turnover increased by 5 percent to 54.7 billion kroner and Tresiba had a lot to do with that success, with sales rising by 161 percent.
"Overall, we are satisfied with the performance in the first six months of 2016 in which Victoza and Tresiba continued to deliver strong sales growth and region China improved faster than expected," said Lars Rebien Sørensen, the CEO of Novo Nordisk.
"In the USA, the market environment is becoming increasingly challenging and contract negotiations for 2017 have reflected an intensifying price competition. In spite of this, we see significant growth opportunities based on our strong diabetes care portfolio."
READ MORE: Novo Nordisk Foundation ready to centralise diabetes treatment in Denmark
Profit up 7 percent
Overall, the firm sold diabetes medicine for 42.8 billion kroner, while the sale of other products, such as growth hormones and medication against blood disorders accounted for 11.8 billion kroner.
The net profit increased by 7 percent to 19.4 billion kroner.