News
Danish clothing industry fears Brexit fallout
---
This article is more than 7 years old.
Plunging pound may make clothing exports to the UK too expensive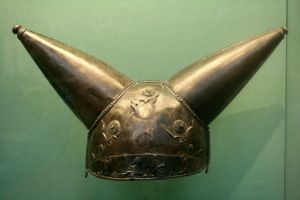 Danish fashion designers are worried they may be losing one of their primary markets due to Brexit.
Despite a growing market for Danish clothing exports in the British market, the Brexit referendum and the decline of the British pound has created an uncertain future for Danish exporters.
"There is clearly a great deal of uncertainty," Mogens Jepsen, the managing director of Molo Kids, told DR Nyheder. "Will there be restrictions? How does this affect prices, and so on."
Confidence shrinking
Last year, Danish clothing exports to the British market amounted to nearly 2 billion kroner – a 25 percent increase on the year before. After Brexit, what appeared to be a burgeoning market is now uncertain.
READ MORE: Denmark exports more fashion than pork
Manufacturers are joining designers in feeling the pinch
"It is not any more difficult to export to Britain, but it may become so expensive that it won't be worthwhile for some companies," said Michael Hillmose, the administrative director of the clothing industry group Dansk Mode og Textil.