News
DSB pulling IC2 trains from service
---
This article is more than 7 years old.
Conentious train's operation stability considered unsatisfactory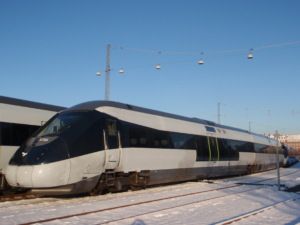 The national rail operator DSB has decided to pull the IC2 trains from its regional traffic schedule.
According to an internal message, which has been obtained by Ingeniøren newspaper, the train has been withdrawn from the Danish railways in favour of other train types.
"The IC2 has no departures in the schedule from August onwards," Ander Egehus, DSB's head of operations, told Ingeniøren.
"The decision is down to there not being an operational reason for it and we have ascertained that the schedule is best served by using other train types because the IC2 operation stability is unsatisfactory."
READ MORE: Government looking to phase out IC4 trains
Limited role
From the first quarter of 2015 to the same period this year, DSB has reduced its use of the IC2 from 157,000 to 86,000 kilometres. It has mostly been implemented in a limited capacity on western Funen and occasionally between Aarhus and Fredericia.
The IC2 is part of the same series of train as the notorious IC4 train, but it consists of two carriages instead of four.
"We haven't decided how the trains will be used next year, but it will definitely be in a limited role," said Egehus.
Earlier this year the government revealed that it was looking to phase out the IC4 as well.