News
Copenhagen doctors remain worried about new IT system
---
This article is more than 7 years old.
Despite improvements, doctors say the latest health platform is still not ready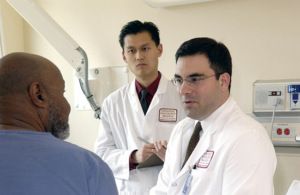 Doctors at Copenhagen's Rigshospitalet are worried that a new healthcare IT system, which is set to be rolled out at the hospital something this year, is still beset by technical problems and bugs.
The doctors' union, Overlægeforeningen, said that the challenges faced by the system need to be resolved by the capital region authority, Region Hovedstaden, before it is implemented at Denmark's busiest hospital.
"We are concerned there are still communication problems between the platform and the Danish health card," Overlægeforeningen's president, Anja Mitchell, told DR Nyheder.
"It is important this is resolved before the system goes live at Rigshospitalet. The technical problems simply must be solved."
"Problematic events"
The IT system is already being used at Herlev Hospital and Gentofte Hospital, and the rollout has not been a smooth one.
On at least two occasions, the system has put patients at risk, and it has also been responsible for erroneous test appointments and results, and also prescriptions.
Region Hovedstaden claims most of the bugs have been resolved, but Mitchell said that too many remain for it to be safely implemented at Rigshospitalet.