News
Danish high court overturns acquittal in rape case
---
This article is more than 7 years old.
All three defendants will now serve jail time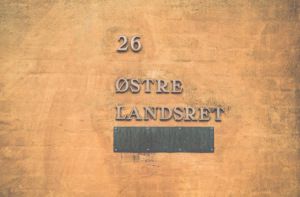 A new verdict was handed down in Copenhagen today to three young men in one of Denmark's most high-profile rape cases.
Østre Landsret, the high court of eastern Denmark, overruled an earlier acquittal in the case of the rape of a drunk and diabetic 17-year-old victim in Herfølge, a suburb of Køge, in September 2014. The girl was found unresponsive behind bushes at a community centre in Herfølge.
The three defendants, all 17-years-olds at the time of the attack, have now been convicted of rape or attempted rape and given jail terms. An acquittal in April  at the district court in Roskilde sparked anger and demonstrations.
Too drunk to consent
In today's ruling, the high court deemed that the victim was so drunk and affected by her diabetes that she was unable to consent to sex.
The district court had found that the girl – who was found with multiple abrasions on her body and lacerations to her vagina and anus – was able to consent.
The girl admitted that she was extremely drunk and said that her blood sugar levels were several times higher than normal.
A positive step
Two of the young men have received eight-month prison sentences, and the third a six-month jail term. Two of the defendants admitted not knowing the girl's name.
Rape activists said they hoped the verdict would give other victims the courage to come forward, saying that the earlier acquittal, based partially on the fact that the girl had danced with one of her assailants, had sent the wrong signal.