History of sport
Danish athletics: on track for future success or forever in the shadow of football?
---
This article is more than 7 years old.
Dansk Atletik Forbund predicted a Rio athletics medal back in 2011, but was it just a lucky punt?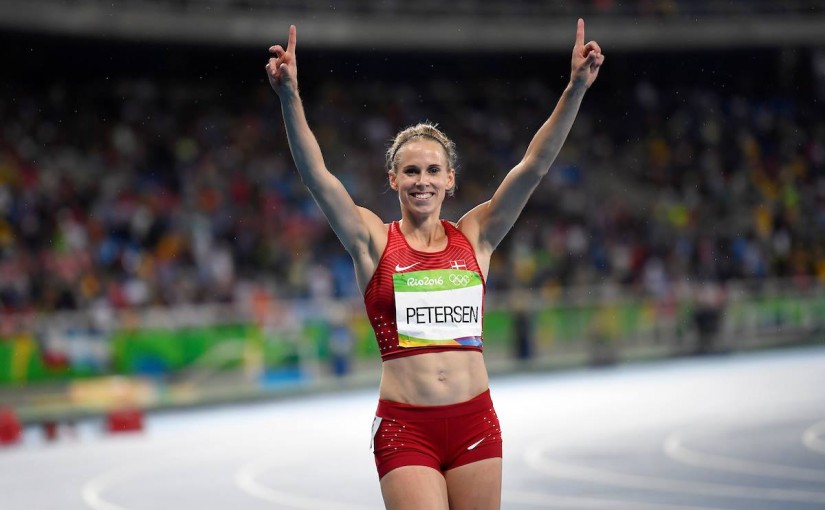 To borrow a Barack Obama expression for a moment, Denmark has always punched 'above its weight' in football.
It's telling that in western Europe the five nations with populations exceeding 50 million have all won the World Cup, and every nation with a population below hasn't.
It puts into context the achievement of a country of 5.5 million people winning that continent's biggest football tournament in 1992.
Forget about Greece (11.0 million) winning Euro 2004, only Uruguay (3.4 million, two World Cups, a record 15 Copa Americas) outpunches Denmark in football's flyweight division.
Sailing, yes, cycling, yes, athletics, err … not yet
But maybe, it's too early to start saying the same thing about sport in general, even though four medals on Thursday has pushed it up into fifth place on the 2016 Olympic per capita medal table.
READ MORE: Denmark among leading per capita medal winners in Rio
Denmark has always been good at sailing (28 medals in total, 6th on the all-time list), cycling (23, 9th) and rowing (22, 14th), but in athletics it has always struggled so it might be a little too early to start getting carried away by the performance of Sara Slott Petersen, who last night took silver in the 400m hurdles.
READ MORE: It's raining Danish medals in Rio
A prescient prediction
Then again, the Dansk Atletik Forbund (DAF), the country's athletics federation, did tell CPH POST back in 2011 that an improvement was in store.
Jakob Larsen, its director general, presciently said the federation's target was medals in Rio. At the time he put Denmark's lack of success in athletics down to the nation liking to play.
"I think team sports are more popular in Denmark because it's part sport, part playtime," he said.
"There's nothing playful about running 10 miles or being a boxer. I guess Danes like to play."
Schools partly to blame
And Danish schools don't pull their weight either, revealed Larsen. After all, the sight of a summer sports day is a rare one in this country. Back in 2011, only 6,000 children in Denmark participated in athletics, compared to 80,000 in Sweden and 40,000 in Norway.
"In fact schools are supposed to teach athletics," he said.
"But the teachers often lack the skills, which makes them avoid it. It's not that easy to do high jump with 25 children if you have no clue about the sport. Whereas a ball can be used in a multitude of ways."
And football's riches too
Denmark's lack of success at athletics over the years (see factbox) – discounting Wilson Kipketer who only became a Danish citizen in his early 20s – has been more than made up for success in other sports.
And they have a detrimental effect on the athletics participation rate, moaned Larsen.
"There's no real reason to pursue a career in international athletics – at least not a financial reason. It's simply not worth the investment when the chance for success is so much bigger in other walks of life," he said.
"The ones who choose it do so because they like having sole responsibility for both success and failure. There are no excuses and no-one to share the glory – it's up to you and you alone."