News
Denmark left out of Russian-led Baltic security talks
---
This article is more than 7 years old.
Security experts from around the Baltic invited, except for Denmark and Germany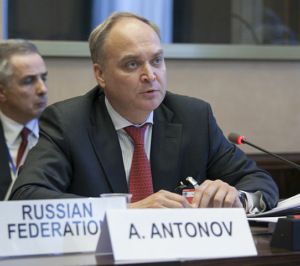 Denmark has been excluded from the Baltic countries invited by Russia to September talks on security in the region.
NATO has reported that Russia now has a force of over 300,000 troops on its Western borders, along with new airbases, ships and nuclear-capable short-range missiles.
In the past two years, Russia has also conducted a large number of unannounced military exercises, and it has also violated NATO airspace in the Baltic region.
All or none
Danish military jets were activated 98 times to respond to Russian airspace incursions in 2014 and 2015.
But Denmark thus far has not been invited to Moscow.
The Swedish defence minister, Peter Hultqvist, said that Denmark's exclusion may mean Sweden will give the talks a pass.
"I can confirm we have received an invitation," Hultqvist told Swedish radio. " But for us it is very important the countries situated around the Baltic are acting collectively on this kind of invitation."
READ MORE: Russia blasts Denmark for 'anti-Russian' actions
The Swedish foreign minister, Margot Wallstroem, was even firmer in her response to the Russian invitation.
"We won't allow a wedge to be driven between countries," she said at a press conference.
Ready to talk
Russia's deputy minister of defence, Anatoly Antonov, had earlier told the Tass news agency that "despite differences of opinion, Russia is ready for constructive conversations about common issues".
Antonov is blacklisted by the EU over Russia's invasion of Ukraine.