News
Lining them up at the Copenhagen Beer & Whisky Festival
---
This article is more than 7 years old.
Forum hosting inaugural event for those who like to wet the whistle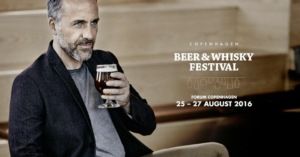 Do you like beer? Do you like whisky? Then come and sample a fantastic collection at the inaugural Copenhagen Beer and Whisky Festival this week.
The festival, which takes place at Forum from August 25-27, offers a wide range of top quality beer, whisky and rum – from the big hitting brands to local up-and-coming breweries and distilleries.
"At the festival it will be possible to taste gourmet food and other delicious delicacies that match perfectly with beer, whisky and rum," the festival organisers wrote on Facebook.
"And if you want to learn more about the golden droplets, there are plenty of exciting lectures, beer-schools and masterclasses at hand."
READ MORE: Copenhagen Cooking & Food Festival 2016
300 for a good start
Other events include blind tastings of new beer, guided tasting tours, competitions and music.
Tickets can be purchased online (here in Danish) for 300 kroner (which includes a beer tasting glass and 10 tokens), or for 175 kroner at the door (includes beer tasting glass). The tokens are 15 kroner a piece and a whisky-tasting glass costs 20 kroner.
No admittance is possible for anyone under the age of 18.