Things to do
The city's a canvas during Art Week
---
This article is more than 7 years old.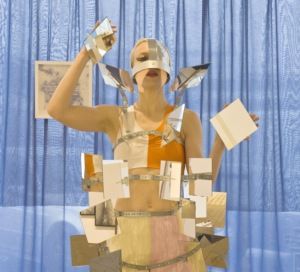 Cph Art Week
Aug 26-Sep 4; various locations; copenhagenartweek.dk
Established by web magazine Kunsten.nu in 2013, Copenhagen Art Week aims to support the entire Danish scene – both mainstream and narrow artistic activities – and reinforce Copenhagen as a remarkable city for high quality contemporary art.
This event provides the audience, curators, art professionals and artists an understanding of the current projects on the art scene, as well as promoting connections and communication amongst diverse art institutions.
It develops new strategies of co-operation among museums, galleries, art fairs and exhibition spaces to celebrate the richness of the Danish art environment.
Inspired by the current trends on the art scene and in society, the theme chosen for this year's Cph Art Week is 'Open Gestures'. This theme explores the unequalled capacity of art to present and debate itself as an open and incomplete act that makes sense once it meets its audience.
The French art duo Nøne Futbal Club have been invited as Cph Art Week's special 'City Artists' to create a 'place-specific' scene in public spaces. Plus, the Dominican-American artist Isabel Lewis will create a performative celebration for SMK Friday at the National Gallery of Denmark, using dance, music and plants.
The Artbar is a new idea this year. It will serve as a meeting point for the art scene and the public to discuss the day's art events over a drink whilst enjoying a performance or two.