News
DTU spinout to help battle zika virus
---
This article is more than 7 years old.
BluSense Diagnostics working on a quick and affordable diagnostics method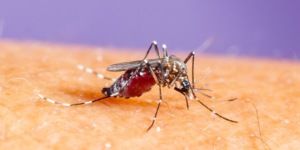 The Danish company BluSense Diagnostics, a spin-out from the Technical University of Denmark (DTU), is among 21 companies tasked with finding a solution to the global zika virus epidemic.
BluSense Diagnostics has been chosen by US Aid – the US Agency for International Development – out of hundreds of companies, universities and researchers to help tackle the issue.
"As a relatively new company, it's a massive pat on the back to receive the US state's recognition for the results we have already achieved and support for our future work," said Filippo Bosco, the CEO of BluSense Diagnostics.
"It's support and recognition we very much want to share with DTU Nanotech, which has been helping us from the sidelines: from our first ideas and patents up until we took the jump and established ourselves as a company four years ago."
READ MORE: Danish health authority tightens up Zika recommendations
Quick and affordable diagnostics
This spring, US Aid unveiled a 'Grand Challenge' calling for innovative ideas and solutions to solve the zika virus dilemma.
Over the past few months, over 900 ideas and concepts have been assessed, with 21 companies eventually chosen to continue working towards a solution.
BluSense Diagnostics is developing a system that can quickly and cheaply diagnose carriers of other mosquito-borne viruses such as dengue.
The solution comprises a small apparatus that is combined with a disposable chip specifically designed to recognise dengue using advanced nano technology. A single blood drop is enough to complete the analysis.
It is this system that BluSense Diagnostics will further develop and apply to the detection of the zika virus.
"If we want to overcome viruses like dengue and zika, it means we need to begin treatment early – even in areas where the distances to hospitals are considerable," said Bosco.
"The solution can be utilised in the field and provide answers within minutes."