News
More car fires in Copenhagen overnight
---
This article is more than 7 years old.
Two more vehicles deliberately set ablaze as rash of arson attacks continues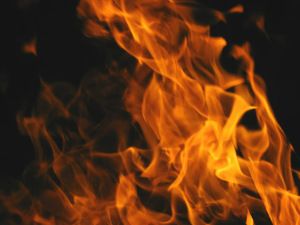 Two more cars were set on fire overnight in Copenhagen. According to Copenhagen Police, the two incidents happened in different neighbourhoods: one on a street in Nørrebro and the other in Copenhagen's Nordvestkvarter. The two locations are about two kilometres apart, so the fires could have been set by the same person.
"We have two episodes, both happening around midnight," Michael Andersen from Copenhagen Police told DR Nyheder. "There is not much distance between them, so it may be the same offender."
READ MORE: More vehicles set on fire overnight in Copenhagen
Police technicians are now examining the two vehicles.
"Two cars were set on fire," said Andersen. "Several other vehicles were also burned, but we haven't yet determined whether they were also set on fire or whether the blaze spread to them from one of the two cars."
A dangerous trend
Copenhagen has been enduring a wave of vehicular arson attacks for more than a week now.
On Sunday August 21, 13 cars were torched in different locations around the city. The following night, seven vehicles in Christianshavn were burned. On Tuesday night a week ago, one car and three mopeds in Nørrebro were burned and two cars were set on fire in Amager last Friday. Thus far, no-one has been injured in any of the fires.
A 21-year-old man suspected of being behind some of the fires was arrested  on Thursday August 25, and it is believed he will be held in custody for another eight days.