News
Shocking number of young Danish girls suffering from eating disorders
---
This article is more than 7 years old.
One out of every four ninth grade girls at risk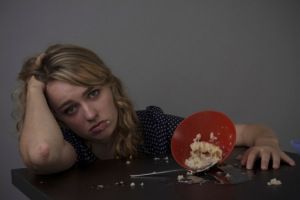 Too many young Danish women have unhealthy eating habits, according to a new study from the children's council Børnerådet.
Issues include constant dieting, 'forbidden foods' and even vomiting after eating. Over 23 percent of young women and 9 percent of the boys either have, or are danger of developing, an eating disorder – which is defined as having three or more of the risk behaviours outlined in the report (here in Danish).
Holistic approach needed
Some 18 percent of the girls polled said that they were constantly dieting or restricting what they ate.
READ MORE: Low-carb diets causing food-phobic kids
Even more troubling, 11 percent of girls and 7 percent of boys said they have thrown up after eating in an attempt to cut calories.
"This clearly shows that we need to become involved much earlier in discussing diet and body image if we want to avoid young people developing eating disorders," Børnerådet chairperson Per Larsen told DR Nyheder.
"It also shows that we must examine the entirety of a young person's life and not just their diet."
Parents on the menu
Larsen said that parents can play a major role in preventing eating disorders.
"Parents are important in terms of helping their children developing a reasonable relationship to diet and the body," he said.
"They must find a balance where they promote healthy and nutritious food, but not get hysterical over everything a child puts in their mouth."