News
Danish police say there is no evidence that Christiania shooter had ties to Islamic State
---
This article is more than 7 years old.
IS has claimed credit for attack that closed down Pusher Street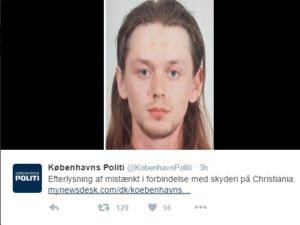 The Danish police have confirmed there is no evidence that last week's gun attack in Christiania was ordered by or connected to Islamic State (IS).
The IS-affiliated Aamaq news agency posted a statement on Friday saying that the attacker was "a soldier of the Islamic State who carried out the operation in response to calls to target coalition states".
However, Copenhagen police officer Michael Anderson said on Sunday there was no evidence that "it was an attack ordered by Islamic State".
No proof
Last Thursday, Danish police wounded a gunman accused of shooting two officers and a bystander during a drug raid on Wednesday.
Police identified him as Mesa Hodzic, a Danish citizen who 'apparently' sympathised with Islamic extremists, but the police said they didn't believe this influenced the shooting. Hodzic later died in the City Hospital, Rigshospitalet.
The 25-year-old sustained gunshot wounds when confronted by the police at an address in Kastrup early on Thursday morning.
READ MORE: Three shot in Christiania: Policeman in critical condition
One of the policemen he shot remains in a critical condition, and the man was charged with attempted murder in absentia at a local court on Thursday.
Hodzic was a Danish national born in Bosnia Hercegovina. He fled the nation aged four with his parents during the war in the Balkan region.
He was known by the police as being part of the cannabis trade on Pusher Street in Christiania. In 2010, he was held in remand for attempted murder along with his father – a charge of which he was acquitted.