News
Denmark moves to make marriage 'for adults only'
---
This article is more than 7 years old.
Waiver allowing certain unions for under 18-year-olds would be scrapped under new law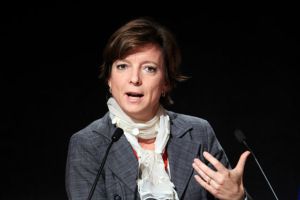 Karen Ellemann, Denmark's social and interior minister, has revealed she will soon make it impossible for couples to work around the requirement that both must be 18 before they marry.
"Marriage is for adults," said Ellemann. "We must not allow people under the age of 18 to marry or validate marriages involving minors from abroad."
Currently couples can seek permission to get married if they are under 18, and the Danish authorities have generally recognised foreign marriages entered into by minors.
The bill Ellemann is presenting would no longer allow the waiver and would stop the rubber-stamping of foreign marriages in which one or both partners are under 18 years old.
One at a time
Ellemann is also looking at further tightening Denmark's marriage laws that do not automatically ban polygamy or forced unions.
"I will put the law under the microscope to see if there is more to be cleaned up," she said. "The law should clearly reflect that in Denmark we do not accept polygamy and forced marriages."
READ MORE: Danish imam says government should accept child marriages among refugees
Ellemann said earlier this year that she wanted to streamline policies for the Danish authorities handling cases concerning the recognition of foreign marriages of minors.
That announcement, and the new laws being considered, came in the wake of several cases of foreign child brides coming to Denmark.