News
Ambitious Paralympic target despite Denmark's limited numbers
---
This article is more than 7 years old.
Among the absentees is three-time gold medallist Jackie Christiansen who retired earlier this year after finding out his event had been discontinued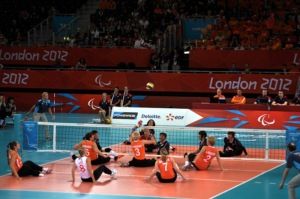 Ahead of the start of the 2016 Paralympics this evening, Denmark has predicted a medal haul of five – an ambitious target, some might say, considering it is only sending a team of 21 competing in just six sports.
It's a far cry from the 1980s when Denmark was one of the most successful nations. From 1984 to 1992, it finished 10th, 11th and 11th in the medals table.
Since then, its decline has been rapid, and it only managed 50th at the 2012 games in London: one gold and four bronzes.
Its Nordic neighbours, meanwhile, were far more prodigious, with Sweden and Finland winning four golds apiece and Norway three.
Jackie browned off?
The man with the prediction is Michael Møllgaard, the Paralympic sports director at the Danish Sports Organisation for the Disabled.
Among the competitors he's tipping for the podium in Rio are long jumper Daniel Wagner Jørgensen, table tennis maestro Peter Rosenmeier, riders Annika LD Risum and Susanne Sunesen, and swimmer Jonas Larsen.
However, Jackie Christiansen, a 39-year-old shot putter who used to compete in the category for athletes with reduced function in their legs, won't be returning to defend the gold he won at the last three games.
His classification was discontinued in February, and shortly afterwards he announced his retirement.
Live coverage of tonight's opening ceremony is on DR3 at 23:10.