News
At least 2,700 pigs lost in Danish barn fire
---
This article is more than 7 years old.
Even those that survived the blaze will have to be put down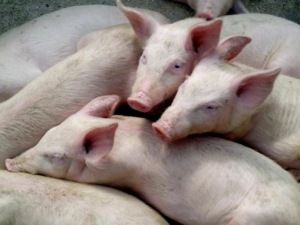 A barn fire in Rødekro in southern Jutland has claimed the lives of at least 2,700 pigs: some 200 sows and around 2,500 piglets.
"The barn that caught fire held 200 sows and 2,500 piglets, and they all had to be destroyed," Mads Leervad Dammark from South Jutland Police told DR Nyheder.
READ MORE: Danish pigs enjoying better conditions
Police first received notice of the blaze at 1:23 on Wednesday morning. Firefighters are still at the scene.
"Fighting the fire was complicated by the possibility of the building collapsing, so they could not enter the structure," said Dammark.
All gone
All of the pigs in the building will have suffered fire or smoke damage, so even those that survived had to be destroyed.
No humans were injured in the fire, of which the cause has not been determined.