News
Doctors fear for blood supply following screening cut proposal
---
This article is more than 7 years old.
Doing away with NAT screening could seriously compromise Denmark's ability to handle unforeseen virus outbreaks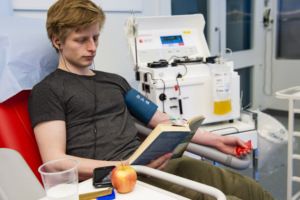 The government's proposal to axe the hospitals' preferred method of screening blood will risk leading to a diminished supply.
Cutting the NAT screening is part of the government's budget proposal for 2017 and could lead to a weakened emergency preparedness against foreign viruses such as Zika and the West Nile, several doctors warn.
Getting rid of it would force blood banks to establish long quarantines for blood donors because the old serological screenings can only reveal the presence of a virus in the blood two weeks after infection, while the NAT screening does it in days.
"We are concerned for the safety of the blood supply," Christian Erikstrup, a doctor at the Clinical Immunological Department at Aarhus University Hospital, told Ingeniøren newspaper.
"We risk not having enough blood donors. The expiration date of blood platelets is one week, and it's 35 days for red blood cells. We can't manage tapping a load of blood before the summer holidays and then waiting for people to come back and then having a month's quarantine."
READ MORE: Denmark lacking male blood donors
Established in 2009
The government's proposal to cut the NAT screening – which tests for viruses, DNA and RNA, including HIV and hepatitis B and C – would lead to savings of about 30 million kroner annually.
But should a new and unknown infection turn up in Denmark, the health system won't be able to react as quickly without the screening.
"The test is also an emergency tool that is set up to handle catastrophe situations," said Dr Betina Samuelsen Sørensen, the head of the Danish advocacy organisation for clinical immunology (DSKI).
"We have to be able to meet the challenge of a new and unforeseen situation, and the blood banks can't do that should the NAT screening be removed."
The NAT screening was introduced in 2009 in response to two Danes being infected with HIV through blood donations. Since then, the screening has caught one case of hepatitis C, zero cases of HIV and 17 cases of hepatitis B.