News
Government green-lights SKAT's hunt for Danes in Panama Papers
---
This article is more than 7 years old.
Tax authority to purchase information regarding Danes from unknown source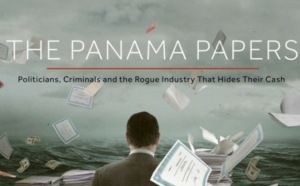 The Danish tax authority SKAT has been given the go-ahead by Parliament's tax committee and the tax minister, Karsten Laurtizen, to purchase information regarding Danes listed in the Panama Papers that were leaked earlier this year.
According to DR Nyheder, the information for sale relates to 320 cases involving some 600 Danish tax payers, and it will be purchased from an anonymous source.
"SKAT has already sifted through a sample of the data material, which has been obtained for free," SKAT wrote, according to DR Nyheder.
"It is on this basis that SKAT has evaluated that the information is adequately relevant and validates the launch of tax investigations into a number of companies and persons who are named in the material."
READ MORE: Danish tax authority examining names revealed in latest Panama Papers leak
High profile
It is unknown how much SKAT must shell out for the information, which is of great interest to the Danish authorities.
Leaked by the global media in April, the Panama Papers comprises 11.5 million documents regarding secret accounts in tax havens that were leaked from the Panamanian law firm Mossack Fonseca.
A number of high-profile individuals have been implicated as part of the leak, including Russian President Vladimir Putin, footballer Lionel Messi and the Icelandic prime minister, Sigmundur Gunnlaugsson, who has since resigned.