News
New Nordic-Russian co-operation program in the works
---
This article is more than 7 years old.
Ice-cold relations look to finally be heating up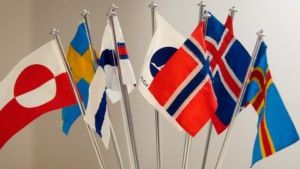 It would seem the frigid relations between the Nordic nations and Russia are beginning to thaw away into a trickle of progress.
A new Nordic-Russian co-operation program aimed at increasing stability, security and development is set to be opened on October 3.
"We are counting on there being great interest in the program," said Jens Nytoft Rasmussen, the senior advisor at the Nordic Council of Ministers.
"Internal Nordic organisation and co-operation partners, as well as external interested parties, can apply for funds from the program. A condition to receive funds is that there must be at least two Nordic nations and one Russian part involved in the project being applied for."
READ MORE: Nordic Council of Ministers targeted by Russian anti-spy law
Back on track?
The program will support co-operation within all areas of mutual Nordic-Russian interest: from local and regional authorities to education institutions, business organisations and think-tanks.
Some 6 million kroner has been earmarked for the program, which will be evaluated in 2017.
Co-operation between the Nordic nations and Russia ground to a halt in January 2015 when the Russian Justice Ministry described the workers at the offices of the Nordic Council of Ministers in Russia as "foreign agents" – most probably in response to the sanctions levelled at Russia by the EU.
Integration push
In related news, the Nordic nations have agreed to step up their co-operation regarding the integration of refugees following a meeting in Copenhagen this week.
Following up from a meeting earlier this year, the first phase of the co-operation will consist of mapping the existing knowledge and research regarding integration and, further down the line, the establishment of a Nordic research program on the subject.
"The integration program can be judged to be one of the most central areas within Nordic co-operation at the moment," said Dagfinn Høybråten, the secretary general of the Nordic Council of Ministers.