General
Food so Italian we could last days in Disco
---
This article is more than 7 years old.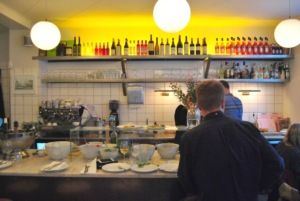 Italian food is back. It never really left us, but now it's trendy and cheese-ier and about more than just a good margherita pizza. remo Italo Disco has received rave reviews right from the moment it opened back at the end of 2015. Even Italians have good things to say about it – which is always a big deal.
As with almost every last corner of west Copenhagen, Oehlenschlægersgade has been given a new face in recent years, and Italo Disco is just one of the many eateries that have popped up as a result.
This place is pure gold. Tucked away down an otherwise remarkably ordinary Vesterbro street, the revamped slaughterhouse has blossomed into a charming little Italian-inspired trattoria.
Italo Disco – whose name pays homage to the kitsch subgenre of 1980s Italian electronic music – is Vesterbro's latest little darling. It's quaint, authentic, and fits no more than a handful of guests inside. Here, it is about as Italian as it gets. The focus is entirely on the food, which changes depending on the day, the season and the chef's mood on the evening.
Italian swagger
The staff felt like old friends from the moment we walked in. We weren't even assigned a waiter – rather, it seems we were greeted by every employee in the restaurant. Even mid-week, the restaurant was packed. We were seated at the bar, which I would usually despise, but this time we found it quite enjoyable. This meant we were in full view of the open kitchen and watched on with prying eyes as the waiting staff prepped the final touches on each of the dishes before they were served.
At Italo Disco, there is only one menu. The chefs save you the hassle of deciding what to order – whatever is on the menu is what you are eating that night. Yet, rather than seeming a tad controlling, this stark display of authority comes as a refreshing change. It's like being in your mother's kitchen and asking what's for dinner, only to be told it's spaghetti bolognese and you'll eat what you're served.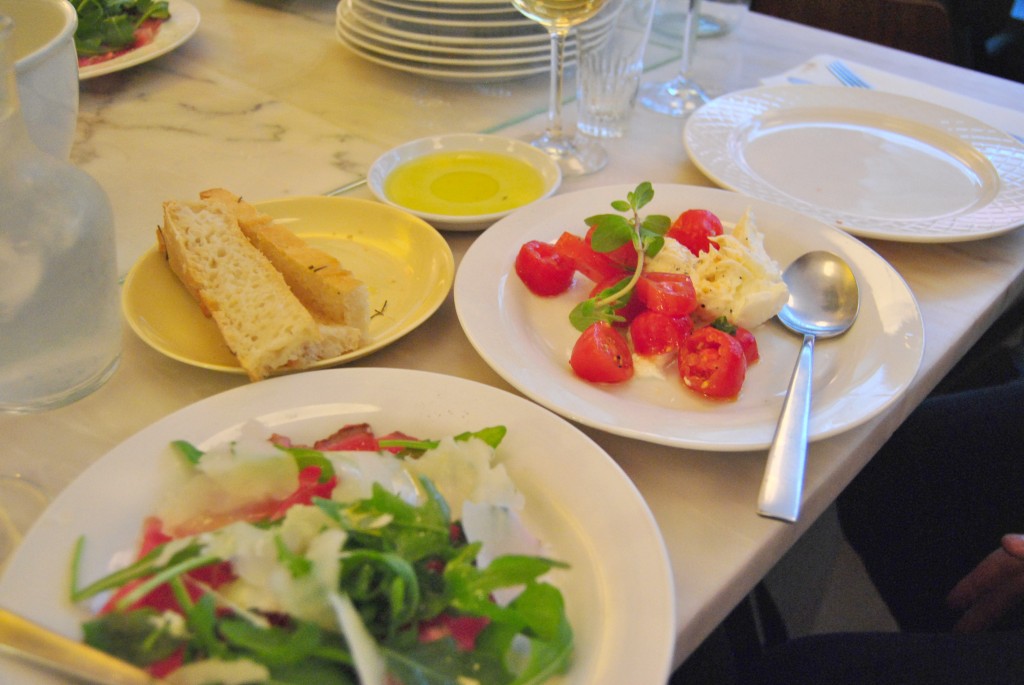 Pâté and prosecco
Our evening started with bubbles – a nice prosecco – as the waiters packed our table with an abundance of dishes, whisking plates away before our eyes with as little fanfare as possible. We started with a creamy buffalo mozzarella served with fresh, flavoursome basil and cherry tomatoes. A quick succession of little plates followed, including prosciutto-wrapped green asparagus and white cod pâté on crispy toast.
All were delicious, but the mozzarella in particular holds a special place in my heart (and in my belly). Meanwhile, we sipped on a Grechetto 2014 Umbria – a fresh and sophisticated white wine and an extremely complementary sidekick. For our main course, we had a squid ink pasta and creamy seafood pasta served with a flavoursome French red.
Understated hygge
There are many good things I could say about Italo Disco. This tiny, vibrant, dimly-lit trattoria has etched its place in people's hearts for many reasons: its interesting selection of vinos, its simple, delicious menu and its unabashed Italian swagger. It is understated hygge in its finest form, and it has all the ingredients you need for a cosy night out.