News
Danish digital payment company Nets could be valued as high as 32 billion kroner at IPO
---
This article is more than 7 years old.
"We are strong," says director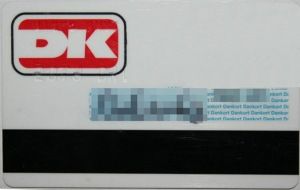 Nets Holding – the Nordic payments firm owned by equity funds Advent International Corporation, Bain Capital Private Equity and Danish pension fund ATP – expects an initial public offering to value the company as high as 32 billion kroner.
"I am very pleased with the response we have received with the news that we are planning to go public," said Nets administrative director Bo Nilsson.
"It shows clear recognition of the transformation that we have made over the last two years to become a leading player in the rapidly growing market for digital payments."
Get in early
Nets said it expects to get 130-160 kroner per share in connection with its planned IPO. That would give the company a market capitalisation of 26-32 billion kroner. It expects a free float of 40-60 percent. The offer period runs until September 26.
The current group of owners purchased Nets for 17 billion kroner from a group of Nordic banks in March 2014.
A crowded field
Competition in the digital payments market is heating up. Danske Bank has said it is pairing up with VeriFone Systems to offer its MobilePay service at VeriFone terminals.
READ MORE: Fraudsters targeting NemID codes
The US-based payment company supplies more than 60 percent of the region's terminals, making it the largest in the area, according to Danske Bank.