News
More than 500 students pulled out of Danish-Turkish schools in Denmark
---
This article is more than 7 years old.
Association with Gülen movement causing parents to take their children out of "terrorist schools"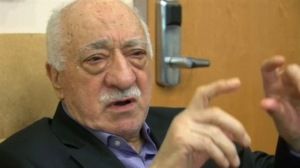 A list shared on social media accuses 14 Danish-Turkish private schools of being "terrorist schools" and supporters of  the Gülen movement, which is accused of being involved in this summer's coup attempt in Turkey.
"Take charge of your country, remove your children from Gülen terrorist schools!" reads the text at the top of the list.
Rising numbers
Since the list was widely shared this summer, the parents of 505 children have removed their children from the schools.
"We should have up to 125 students," Cömert Kucukakin, the headteacher of one of the schools (Østerbro, Copenhagen), told DR Nyheder. "We currently have 98."
The number of withdrawals stood at 366 in mid-August, according to a telephone survey conducted by TV2 News. Less than a month later, that number is over 500.
The reaction at a school in Slagelse came just two days after this summer's coup attempt in Turkey.
"Firstly we had vandalism at our school," said headteacher Karabey Kara. "We should have started the school year with 85 students, but we are now down to 55."
Fear factor
According to headteachers at the 14 schools, the bulk of the resignations are due to parents of Turkish background pulling their children out so the families are not labelled Gülen supporters.
"Parents with children at the schools are being threatened that 'something' could happen to their children," some Kucukakin. "They are afraid problems could develop with their passports that could prevent them from travelling to Turkey, and I cannot promise that it will not happen."
READ MORE: Turkey coup attempt sparks tension among Turks in Denmark
Muhammed Fethullah Gülen is a former imam, writer and political figure. He is the founder of the Gülen movement. He currently lives in self-imposed exile in the United States and is widely suspected of being behind this summer's coup attempt in Turkey.