News
Improvisation has a new home in Copenhagen
---
This article is more than 7 years old.
Improv Comedy Copenhagen unveils plans to perform three shows a week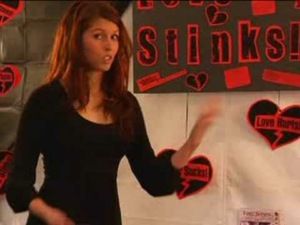 It kind of made sense that Improv Comedy Copenhagen (ICC), which has been actively teaching classes since February 2016 in the Danish capital, didn't have a permanent home. After all, they could just improvise one: any old park bench will do, right?
But not anymore, as tomorrow night, the American-style improv comedy theatre are officially opening their new theatre at Frederiksholms Kanal 2 in the centre of Copenhagen – the beginnings, they hope, of a new community attracting performers and fans from all over the world.
Big Apple's finest
Gracing the opening with their presence will be performers from the Upright Citizens Brigade Theatre (UCBT – see link below) in New York along with US ambassador Rufus Gifford – representing a profession that could surely teach the performers a thing or two about ad-libbing on a daily basis.
"Our students, performers and audience members are from Denmark and all over the world and they unite together in laughter," explained the ICC co-owner and artistic director, Stefanie Grassley, herself a former member of UCBT, who moved here in 2014.
"I'm so happy American long-form improv is becoming popular here in Denmark – even though peanut butter still isn't."
Also involved in the theatre is the Danish actor/entrepreneur Stefan Pagels Andersen and engineer Kasper Jacobsen.
Three shows a week
The show is invite only, although a select number of tickets will be sold at the door.
However, moving on, the ICC Theatre will be staging regular shows on Monday, Friday and Saturday at 8pm, along with a workshop on Fridays at 5pm.